Are you sinking down the rabbit hole? Buying into the overwhelm of anxiety, stress, not sleeping, can't concentrate and feeling like you're losing it? The Anxiety Relief Project is for you. 
Easy and accessible, it is a 14-day on-line program to give you simple tips and tools you can use straight away, at home or work, to ease anxiety. Our focus is to send messages of safety & calm to your nervous system to overcome anxiety, uncertainty, worry and fear. So you can breathe, be and become.
We have 3 homes – our earth, our body and our mind.
Take care of them.
Sign Up Now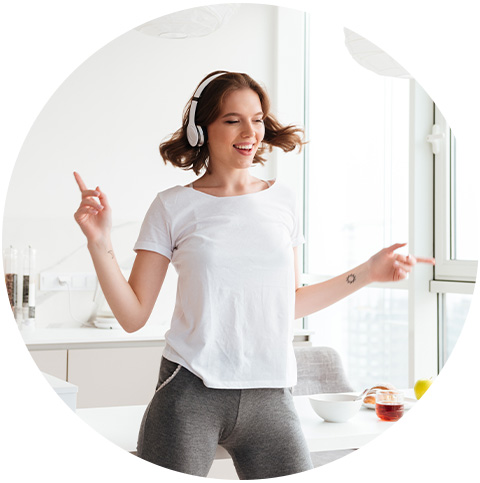 WHO IS THIS FOR?
Any and everyone feeling stressed out and overwhelmed in life. If you have any of this going on:
✓ Anxious & overwhelmed
✓ Feeling panicked or panic attacks
✓ Trouble sleeping
✓ Can't concentrate
✓ Just holding it together
✓ Butterflies in your stomach or don't feel like eating
✓ IBS, diarrhea, constipation
✓ Sensation as if something stuck in your throat
✓ Heavy in your chest or shortness of breathe
✓ Exhausted
✓ Can't stop crying, or want to cry but can't
✓ Uncertain about the future
✓ Worrying about everything
✓ Can't figure out what to do next
✓ Hormotional
✓ Periods all over the place
✓ Stressed out trying to have a baby (natural, IVF, DEIVF)
✓ Poor libido and just don't feel like it
✓ Hot sweats, night sweats or burning chest
✓ Difficulty losing weight or weight gain
Then this really is for you. I had you in mind when I put this together.
I'M HERE FOR YOU
Join your 14-day online journey to learn tips to ease your anxiety.
2 Week Online Program - The Anxiety Relief Project

$

47

from $77*

Your Anxiety Relief tool box will include:

Effective journaling practice
Do it yourself acupressure points
Best nutrition & supplement advice for anxiety & immunity
No fuss recipes
Correct breathing techniques
Connection between gut health & anxiety
Sleep hygiene for deeper & calmer sleep
How to ground yourself quickly
Following your intuition
Easy & calming yoga poses
Quick meditations to quiet your mind
How to keep physically, mentally & emotionally calm
Engaging all your senses to surround yourself with calm
How to cope with a current crisis
*Offer valid till April 14th. Price increase will occur after this date.