The Holistic Ingredient – Marine Collagen with Australian Kakadu and Davidson Plum
Sustainable, bioavailable marine collagen peptides with four carefully chosen ingredients including hyaluronic acid. This fine powder is a powerful blend consciously created to promote my youthful skin, strengthen nails and support healthy hair.
OUT OF STOCK – Coming in April 2023
30 serves, 108g net powder
Raspberry flavoured
Sustainable, bioavailable marine collagen peptides with eight carefully chosen ingredients including Australian Kakadu and Davidson Plum. This fine powder is a powerful blend consciously created to promote more youthful skin, strengthen nails and support healthy hair.
Amy says…
"I'm thrilled to have worked with an experienced food technology team in Melbourne to ensure a high-quality blend of ingredients to best support glowing skin and strong and healthy hair and nails. Each ingredient has been carefully selected to compliment the hero ingredient, Marine Collagen. The result is a subtle raspberry flavoured powder that dissolves easily in water and provides a delicious hint of flavour in your baked treats. Enjoy!"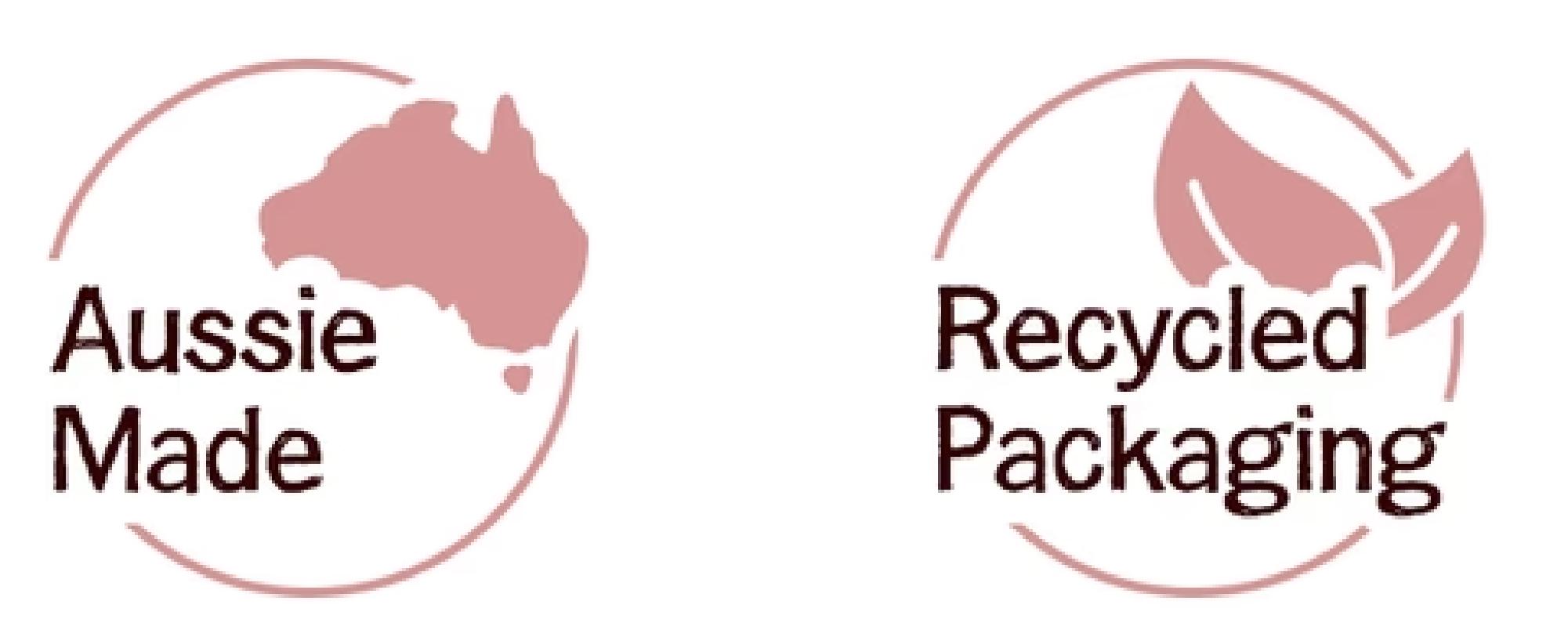 You've got questions. And I'm here to help…

Why marine collagen?
Collagen, the most abundant protein in our bodies, is essential for firm, plump skin. As we age, the production of collagen declines and results in visible signs of ageing – moisture loss, fine lines, wrinkles, weak nails and hair. Hydrolysed marine collagen is more readily absorbed than other collagen sources including bovine or porcini. Supplementing your diet with marine collagen helps support and maintain collagen formation and restores your skin's natural radiance.
Our marine collagen is sustainably sourced and wild caught from Norwegian waters.
Let's talk about Kakadu and Davidson Plum…
Kakadu Plum
Kakadu plum boasts the highest levels of Vitamin C of any fruit in the world. Given Vitamin C is vital in the production of collagen, this Australian native is a powerful addition to my Marine Collagen Booster blend. Kakadu also contains trace minerals and is rich in antioxidants to help invigorate and nourish the skin, and prevent premature ageing by neutralising free radicals in the body.
Davidson Plum
Also native to Australia, Davidson plum is an antioxidant powerhouse and an excellent source of potassium, zinc, folate, Vitamin E, Vitamin C, calcium and magnesium. Davidson plum protects our skin by inhibiting free radicals that promote ageing. It also aids in collagen formation thus boosting elasticity and vibrancy.
Why your body will love it…
Consumed in conjunction with a healthy diet, this blend will:
Support the formation of collagen in the body
Boost skin firmness and resilience
Protect against free radical damage
Support better hydration and elasticity in skin
Strengthen hair and nails
Absorb and digest more readily than non-marine collagen
Directions
For optimum results, stir 1 heaped teaspoon into 250ml (1 cup) water and drink daily. Enjoy in hot or cold drinks, smoothies, mixed through yoghurt and baked treats.
Ingredients
This blend is made from hydrolysed marine collagen peptides, Kakadu plum, Davidson plum, zinc gluconate, citric acid, malic acid, natural raspberry flavour, monk fruit extract.
Shipping
When will my order be shipped?
We will do our best to have all orders sent out within 24 hours of purchase. As a small business, we appreciate your understanding here.
How much will shipping cost?
Australia wide:
— We offer free standard shipping for orders over $100.
— For all other standard orders, a flat rate of $10 applies.
Outside of Australia:
— We do not currently offer shipping outside of Australia, however, if you wish to purchase this product overseas, you can check The Holistic Ingredients overseas shipping terms directly.
When can I expect my parcel?
Sendle currently estimates 1-4 business days for standard domestic shipping. We anticipate occasional delays, so your patience is appreciated.
Returns
Should your product arrive faulty or damaged we offer a 14-day return policy, providing the product is unopened. Please email us at hello@mirandamyles.com.au as soon as you can so that we can look after you.
We do not offer refunds for change of mind.
Related Products